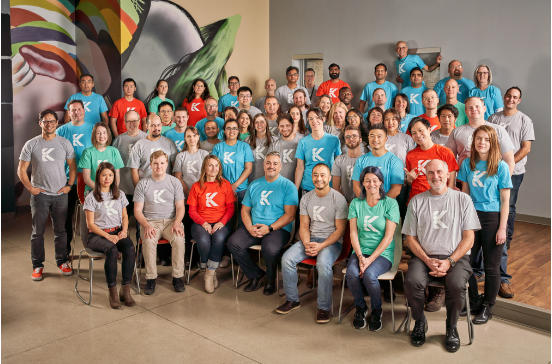 Careers at Kivuto
At Kivuto, we're always seeking diverse and driven new talent to enhance our team. Are you passionate about technology and the future of education? Do you want to work in a fast-paced and fun environment as part of a positive and passionate team? If so, you may have a bright future here at Kivuto.
Get to Know Kivuto
Learn more about who we are, hear from our employees, and check out the opportunities available at Kivuto.
Who We Are
Kivuto partners with academic institutions to enable easy access to the digital resources students and educators need to succeed. Our team is passionate about technology and dedicated to positively impacting education.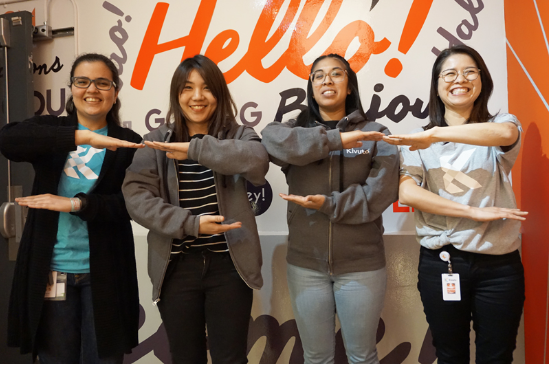 Work and Life at Kivuto
At Kivuto, we take pride in our fun company culture, community engagement, and diverse and dedicated team. We offer competitive benefits, opportunities for professional development, the freedom to work remotely or in-office, and much more.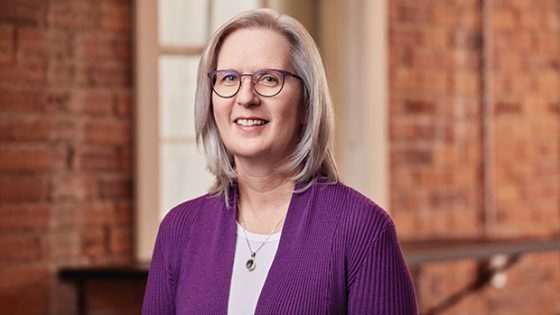 Jennifer Goodman
Director, Governance, Risk & Compliance
I have been with Kivuto for 6 years – 2 years as a consultant and the last 4 years as an employee. My group supports the corporate strategy by ensuring our company complies with legal and financial requirements, information and data security standards, and privacy regulations among other things. In other words, the GRC group helps steer the ship to keep the company on course!
Since joining Kivuto in 2016, Kivuto has given me room to grow as the company continues to grow. I have the opportunity to coach and mentor other employees while also learning and expanding my own skill set. I am privileged to work alongside really great people who are smart, dedicated, and passionate about their chosen profession and the education industry we serve and support.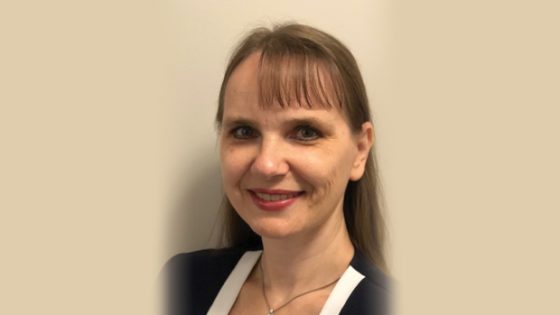 Oxana Solovyeva
Finance and Payroll Admin
I have been working in the Finance Department for over five years. My main current responsibilities include payroll administration and managing accounts payable. The key element of my position is working with numbers. However, what I love the most about my job is the opportunity to collaborate with others to solve problems.
I really enjoy that employees at Kivuto genuinely care about each other personally and work together as a team.  In addition, I have a great degree of control and freedom within my job because the management allows me to innovate and grow by learning new technologies, accounting procedures, and processes. I am constantly encouraged to participate in new projects and perform challenging tasks. My hard work, perseverance, and colleagues' support always help me achieve greater professional success. I feel that my work is valued here, and I am appreciated.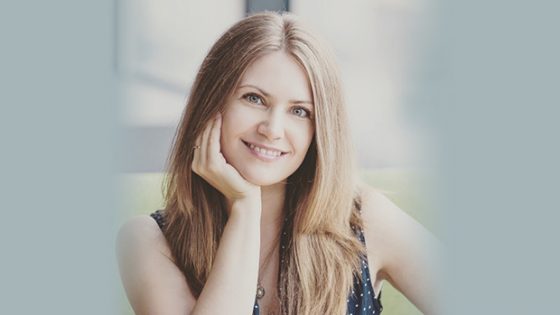 Alena Bunimovich
Customer Support
Having worked in a different field before, I was honestly surprised I was hired [at Kivuto]. I didn't have a background in tech, nor did I have any real experience with providing phone support. That is what stands out about Kivuto – it is a company of equal opportunity where you can get a chance of proving yourself no matter your background.
Being part of the Customer Success team can be extremely rewarding. We empower users to achieve their goals by means of the software we offer and play a direct role in customer success by answering questions and solving problems. Our job is to ensure that the products and services we are offering work flawlessly and to help customers solve a variety of different problems which could have a huge impact on their studies or professional life. Hearing: "you have saved my day, my project, my research…" as an immediate feedback is what makes the job personally rewarding for me.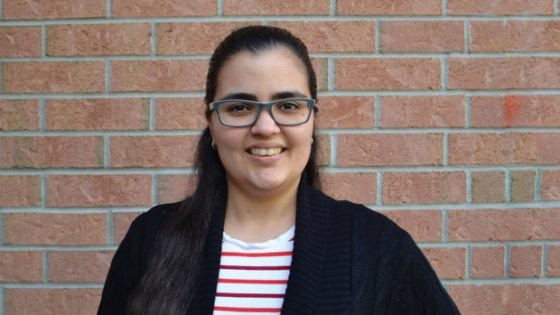 Yolanda Matos
Implementation, Client Success
On my day-to-day, I'm helping schools work through challenges to ensure their users have the digital tools they need to succeed. I'm a firm believer that education is the best way to move our world forward, and enabling schools to empower students is very rewarding.
I started working at Kivuto in the Customer Support department and was amazed with the diversity of career backgrounds for everyone on the team. Kivuto has a unique culture and is a great example of how different backgrounds, cultural and educational, can make teams stronger.
Join the Team
Help us develop and support technologies and solutions to serve students, educators, and academic institutions in the digital age. Let us know if you're right for any of the jobs available now.
If there are no positions listed above, or if there are no positions available within your field of expertise, submit your resume to careers@kivuto.com for future consideration.